DAILY BSL LESSONS DURING SLW
Each day this week, we will publish a new BSL lesson, as well as daily facts about BSL, and videos from this year's SLW Ambassadors.

Nadia Nadarajah
Today's Sign Language Week Ambassador is actress, presenter and creative artist Nadia Nadarajah.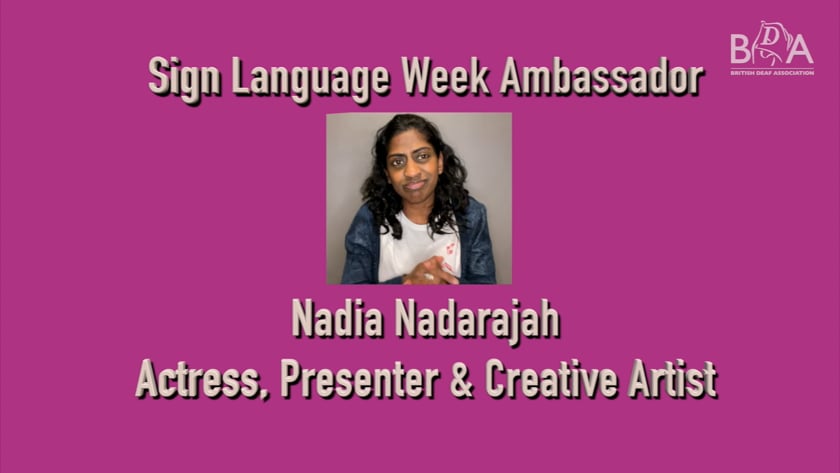 Today's BSL FACTS:
History of British Sign Language
Day 4, and today's videos are about the history of British Sign Language.