DAILY BSL LESSONS DURING SLW
Each day this week, we will publish a new BSL lesson, as well as daily facts about BSL, and videos from this year's SLW Ambassadors.

Ben Fletcher
Today's Sign Language Week Ambassador is Ben Fletcher, a Machine Learning Engineer at the Financial Times and the first ever Deafblind person to stand for Parliament.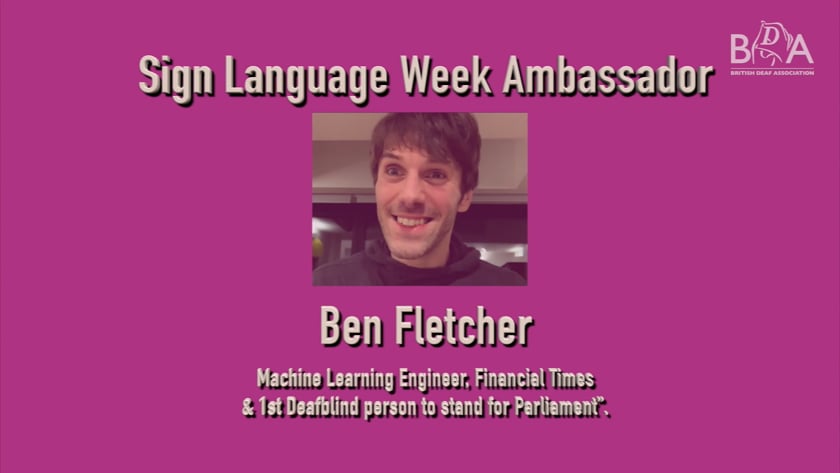 Today's BSL FACTS:
COMMUNICATING WITH DEAF PEOPLE
Day 3, and today's fact videos are about communicating with Deaf people.